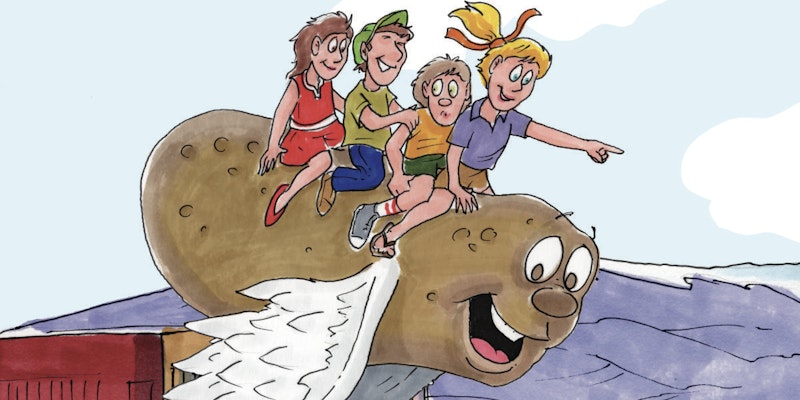 Illustration by Patrick Bochnak - Image from new book The Magic Potato
Mill Park Publishing of Eagle is sponsoring the "Children's Writing Challenge" in conjunction with the 5th Annual Idaho Potato Drop on December 31, 2017 in Boise, Idaho.
We expect hundreds of submissions so to avoid disqualification, please follow all the instructions
1. The writing contest will be open to children between the ages of 8-12 living in Idaho. Students in public schools, private schools, and home schooling programs are eligible. Winners will receive cash prizes and the opportunity to read on the Main Stage at the event on New Year's Eve.
2. Stories must be original manuscripts from 250 to 500 words and include references to potatoes. Entries can be fiction, nonfiction, or poetry. Content must follow acceptable guidelines for family-oriented publications.
3. Stories must be submitted in an email, one entry per person, between September 20 and December 1, 2017. Hand-written stories can be scanned and attached to the email. There is no entry fee. A panel of judges from the local writing community will select the winning entries by December 10 and winners will be notified by email. Winning stories could be published with attribution in prominent newsletters and websites.
4. Each entry must include name, email address, school, and age of the student writer. If the student doesn't have a personal email address, use the email address of an adult or school contact.
5. Send email with entry to: This e-mail address is being protected from spambots. You need JavaScript enabled to view it . Write in the Subject Line: Children's Writing Challenge
18 Winners!
The top 18 entries each will receive a certificate, $25 from Mill Park Publishing, and a copy of the award-winning books Gators & Taters: A Week of Bedtime Stories and The Magic Potato. The top 18 winners will be introduced during a special program on the Main Stage at 6:00 pm on December 31.
Five of the top 18 winners will be chosen to read their winning entries at a special ceremony on the Main Stage in front of the Capitol on December 31 at 6:00 pm.
Mill Park Publishing was established by bestselling author Elaine Ambrose, a third-generation Idahoan who grew up on a potato farm near Wendell, Idaho. She is the author of 10 books, including two children's books: Gators & Taters and The Magic Potato. She organized the children's talent show for several years during the Idaho River Festival and now organizes writing retreats in southern Idaho. Find more details at MillParkPublishing.com.